Thursday, April 06, 2023
From the beginning of the NY Session I identified the MSS and potential 2022 Mentorship Sell Model on the 4-Hour Chart. I stalked the trade all day.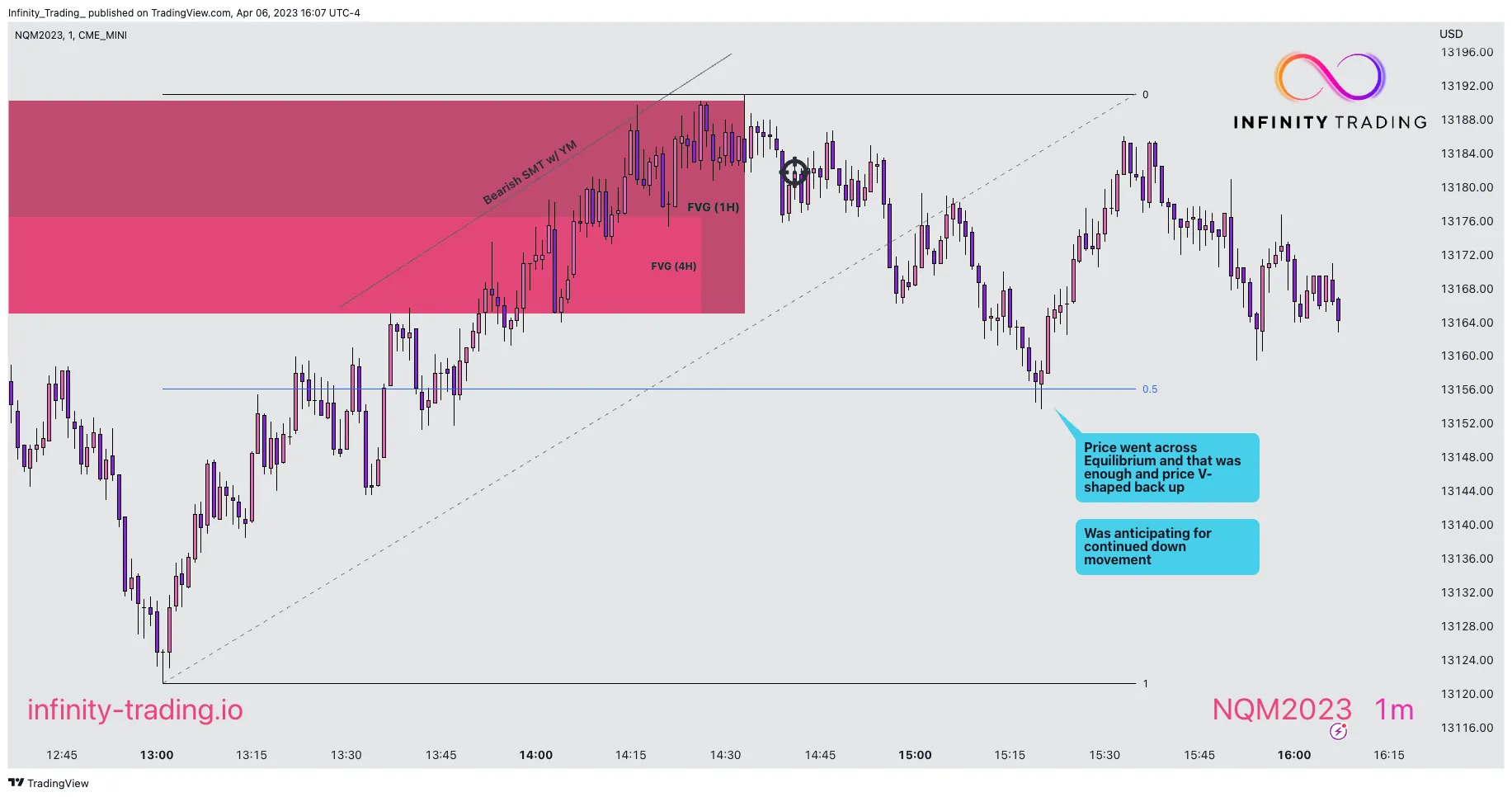 Price came up to the 4-Hour FVG and continued going to fill the 1-Hour FVG. So I waited for price to displace down and create a FVG. I entered on the 1-minute inside a FVG with 6 MNQ contracts. I took 1 partial profit after 20 points of profit and anticipated to scale out as price continued to go down…. But it didn't. Price made a V-Shape up and I exited my remaining 5 contracts for small profit.
I Never Checked Equilibrium
What I didn't understand at the moment was that price went below Equilibrium of the recent up move and that was enough and shot back up. I never even checked where Equilibrium was located at. I expected price to dump but honestly I think the reason it didn't was because the setup was occurring so late in the day. Oh, well! I made money and learned a lot!
1 day at a time only trading my personal trading model!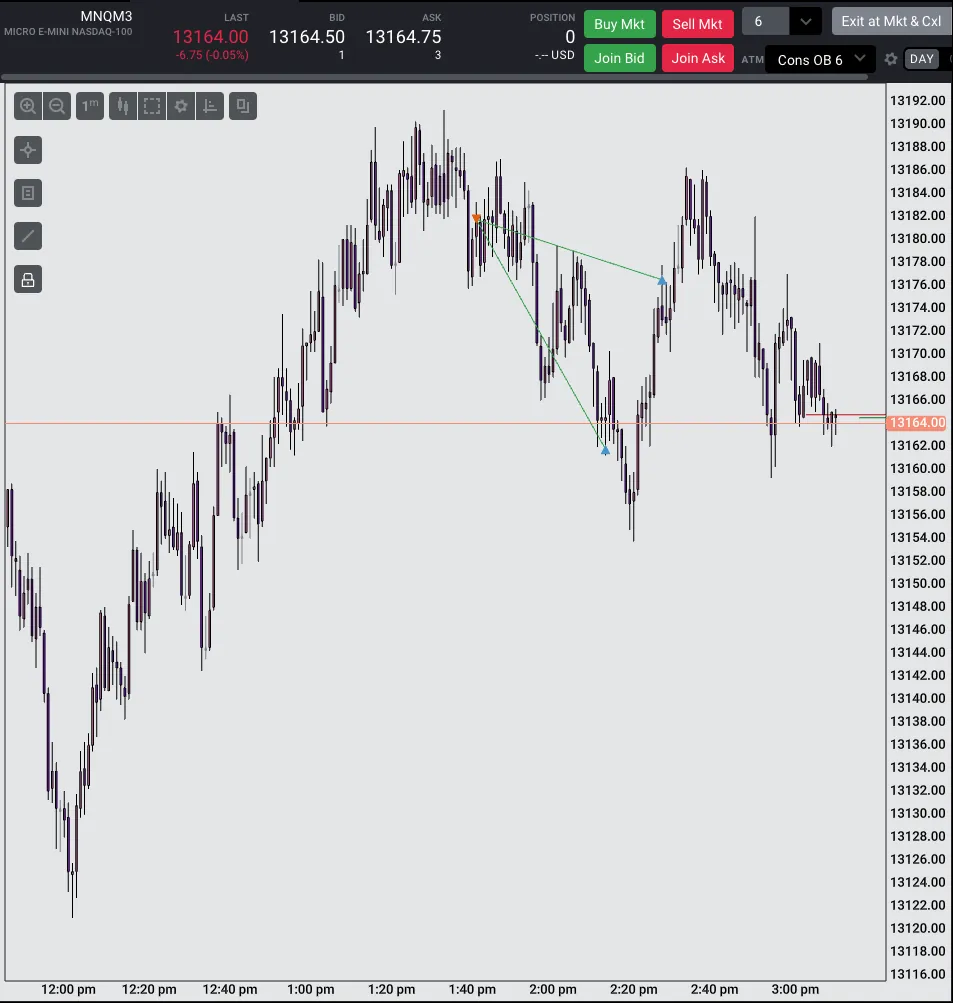 ---
Discounts & Promotions
Affiliate 1


Affiliate 3

---
You May Also Like
Articles That Help You Supercharge Your ICT Knowledge
Free TradingView Indicators Inspired By ICT Concepts
Free TradingView Indicators Inspired By ICT Concepts
Articles That Help You Supercharge Your ICT Knowledge