Tuesday, April 04, 2023
Price had been going down the entire NY Session and in the last trading hour I thought a reversal upward was possible. At 15:00 pm EST NQ made a new low of the day while ES failed to make a new low: this is Bullish SMT divergence. And then price displaced up to create a MSS. If you have ever wondered how to validate SMT it is with a MSS.
A Market Structure Shift (MSS) validates whether SMT is real or not
The displacement upward created two Fair Value Gaps (FVG) and I placed my limit long order on MES for 3 contracts. Additionally, the time for 3:15 to 3:45 macro was about to be begin and I wanted to put myself in a good position in case the macro spooled price in my direction. Price filled me and then went down to completely fill the FVG before going higher.
Take Profit Early
You never know what price is going to do so I always take first profit after the high that created the MSS (on Bullish moves). I secured first profit after 15 MNQ points on 2 contracts. Then I moved my Stop Loss up to Break Even and now I am in a win-win position. I am now guaranteed to make profit. Unfortunately, price came down and went below my entry and then consolidated for the next 20 minutes. But its OK. I made money!
Price eventually made a new low and then skyrocked up in the last 10 minutes. This was the move I was hoping to occur after my entry. But Market Makers had other intentions. But the moral of the story is that you never know what price is going to do so when trade confluences align, enter the trade so that if price spools you can take advantage.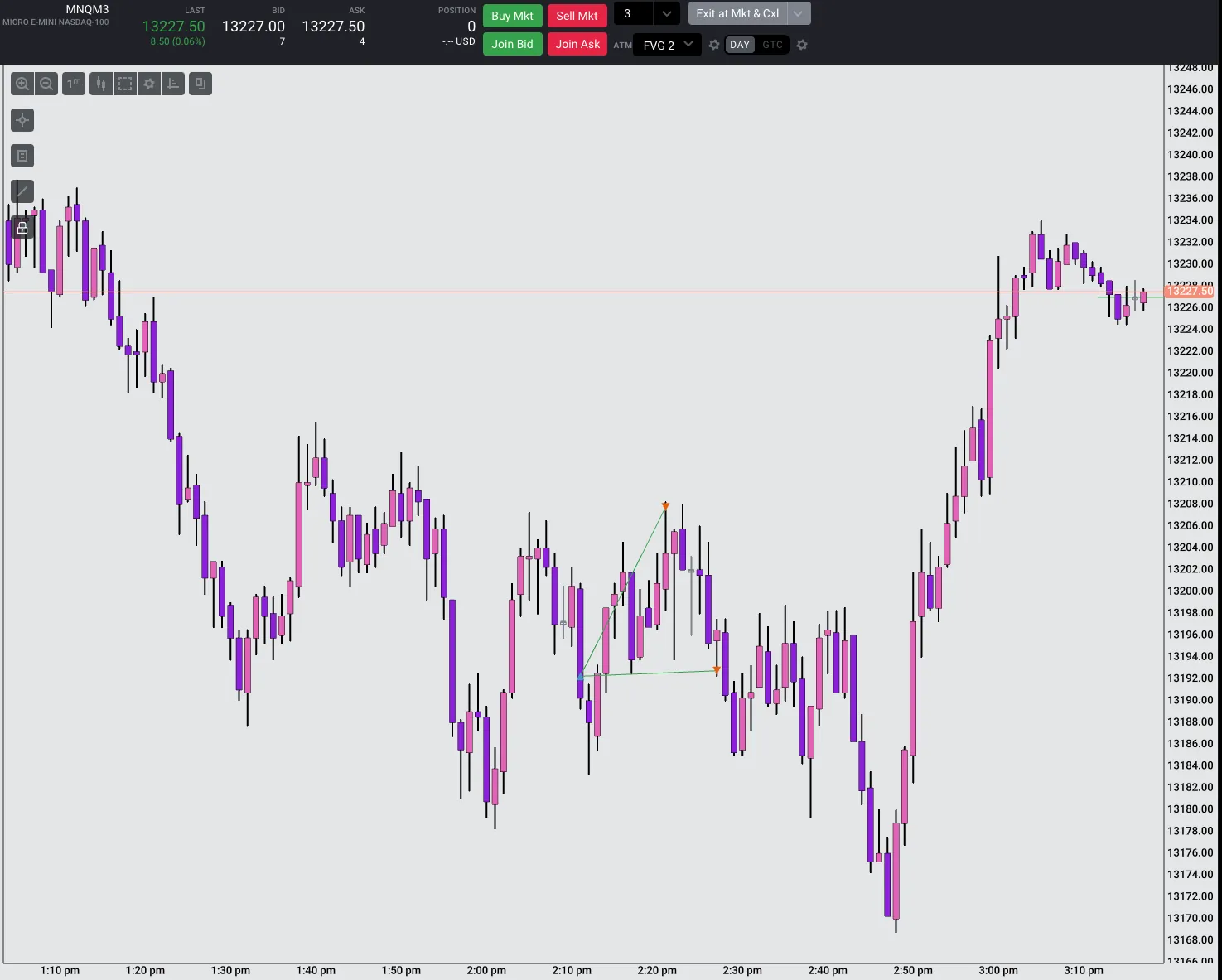 ---
You May Also Like
Articles That Help You Supercharge Your ICT Knowledge
Free TradingView Indicators Inspired By ICT Concepts