Tuesday, March 28, 2023
In ICTs countless videos and Twitter Spaces he has used the analogy of the hunter or sniper. How a hunter patiently stalks his prey before taking a shot. I always understood this analogy but I never internalized it.
The last two trading days have been extremely difficult for me to read and understand.
I have been searching for how to deal with days like these and then I remembered ICTs words about the hunter and sniper. And because I am in a humbled mindset (by the markets) I have finally internalized the truths that ICT was trying to make.
The hunter/sniper must endure coldness, bugs, discomfort, cramps, rain, and a myriad of other things in order to be able to take their shot at their target.
As traders we must endure vacillating, erratic, confusing, and weird price action in order to be able to see our personal trading model form so we can enter a trade.
How does the hunter or sniper endure? I would image by:
Keeping the objective in mind (hitting the target)
Not getting frustrated when the target (your trading model) is not in view
And honestly practicing. The hunter (us traders) is not going to get better at hitting his target unless he can practice during the difficult periods
Today my model (ICT 2022 Mentorship Model formed) but I missed identifying it. The setup occurred in the last 30 minutes of trading after 2 days of crazy price action. I must apply the lessons of the hunter to my trading and price watching or I will never be a consistent profitable trader.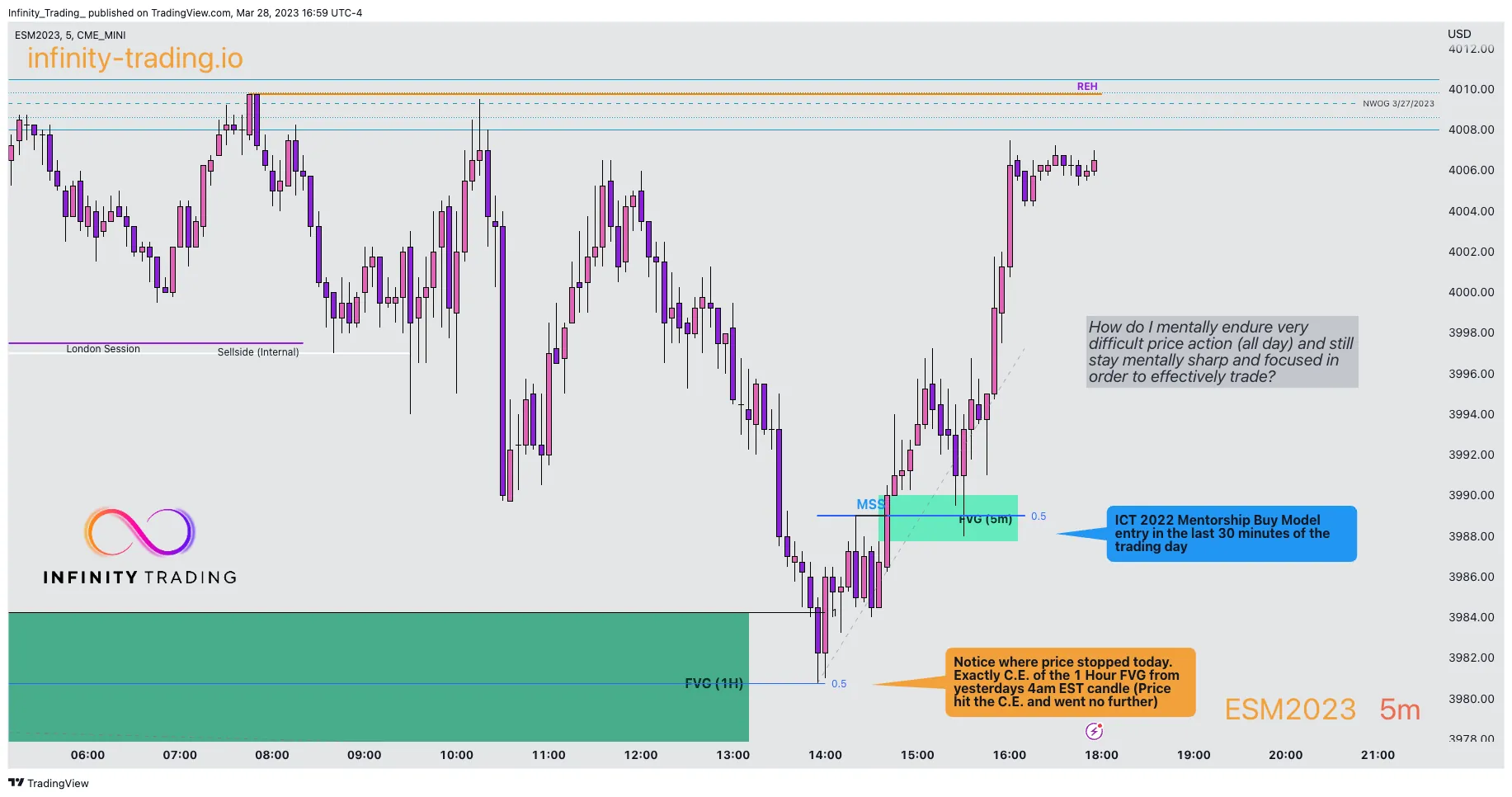 ---
You May Also Like
Articles That Help You Supercharge Your ICT Knowledge
Free TradingView Indicators Inspired By ICT Concepts