Tuesday, March 21, 2023
After 1pm EST ES took Buyside Liquidity from before lunch while YM failed to make a new high and NQ was in it's 1-Hour wick
Since the FVG was not very wide I put my Limit Sell order on the lower edge of the FVG. This meant as soon as price entered the FVG I was tripped in short.
This was actually a very good thing because price only went 1 tick inside the FVG.
I entered short with 5 MES contracts.
At 1:50 pm EST (is there a macro at 1:50?) price started spooling downward. At 1:57pm EST ES produced a very large down-closed candle. Since price was already below Equilibrium of the Impulse Price Swing up I decided to buy back my last contract.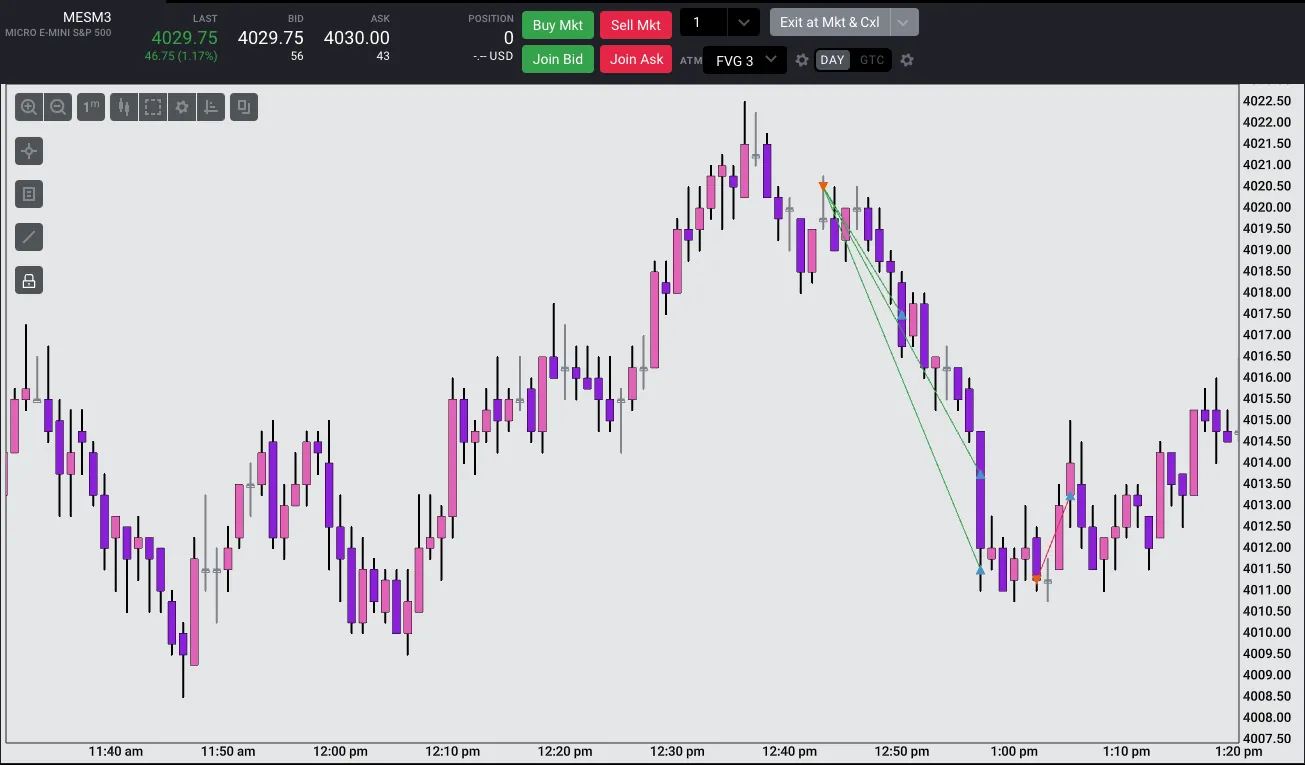 So apparently the Terminus of my ES afternoon short was the Inception of a much bigger afternoon long. LOL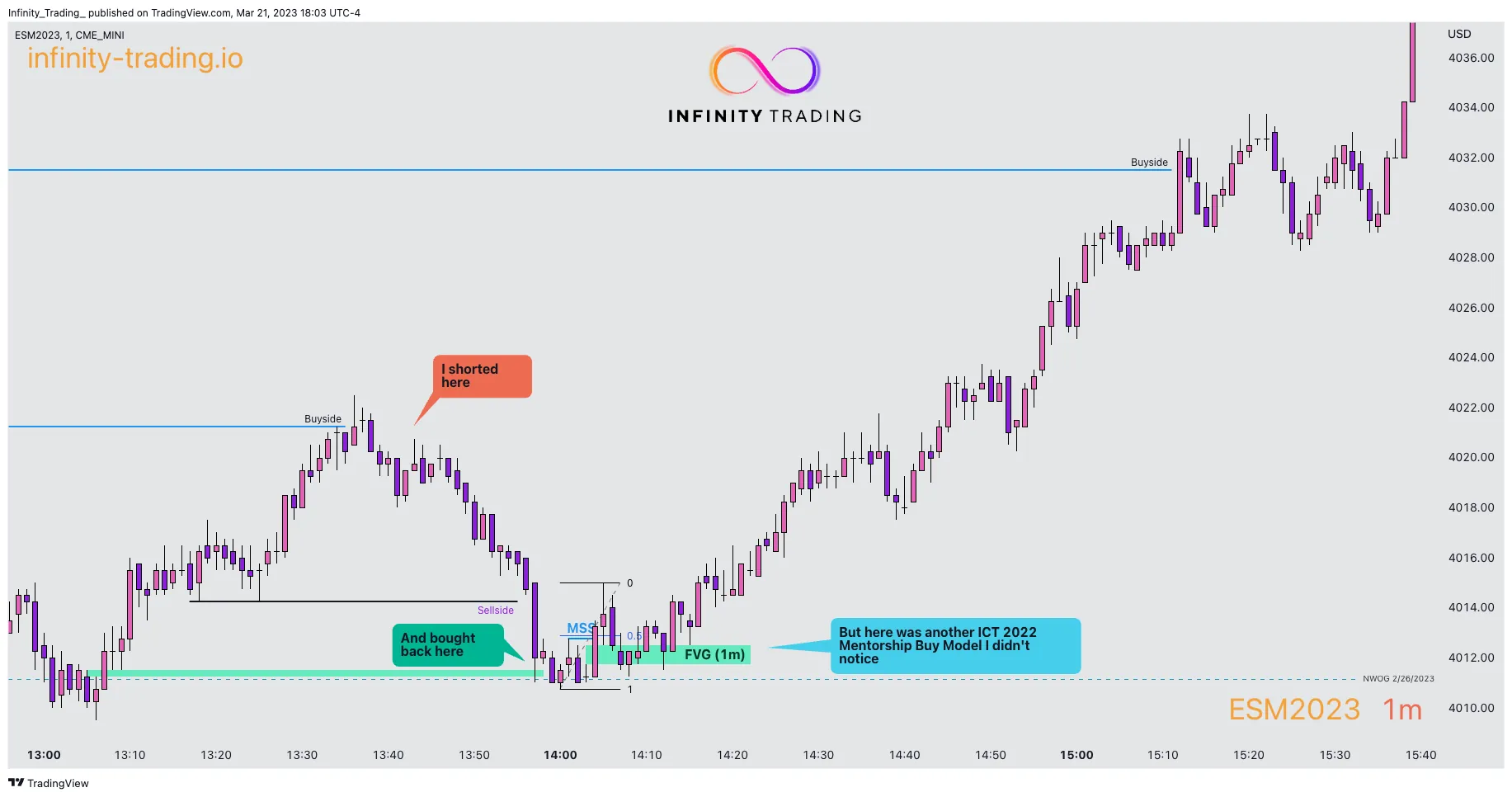 ---
You May Also Like
Articles That Help You Supercharge Your ICT Knowledge
Free TradingView Indicators Inspired By ICT Concepts