Tuesday, March 07, 2023
In ICTs 3/7/2023 Livestream he gave a very concise definition of a Bearish Breaker on DXY on the 1min chart. See image above.
But as I looked at the image I had just created I thought, "This Bearish Breaker image looks exactly like ICTs 2022 Mentorship Sell Model". 🤔
So I annotated over the Breaker image I had just created and sure enough I found a perfect 2022 Model!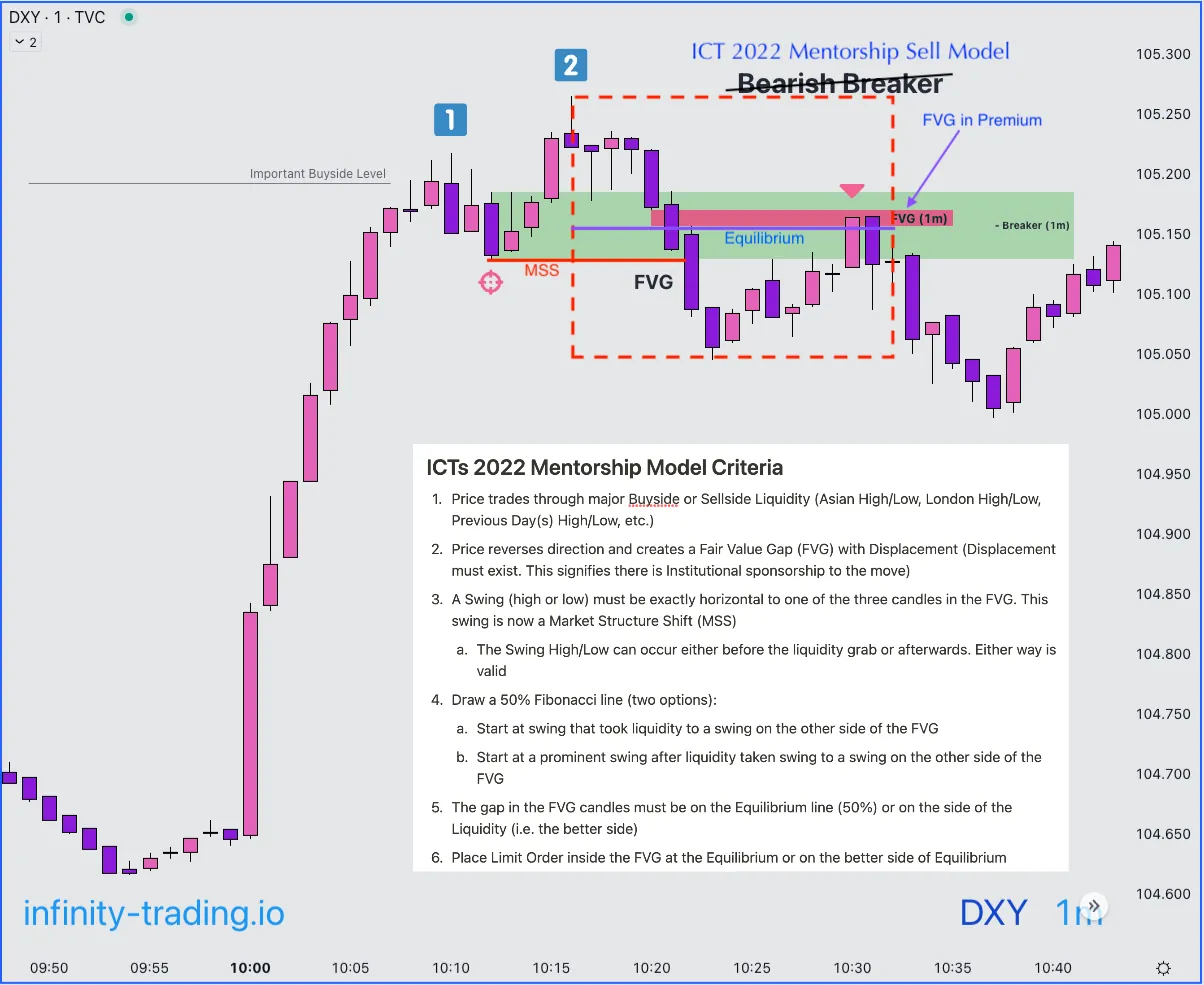 The big question is a Breaker always an ICT 2022 Mentorship Model or only sometimes?
---
You May Also Like
Articles That Help You Supercharge Your ICT Knowledge
Free TradingView Indicators Inspired By ICT Concepts