Wednesday, February 08, 2023
I entered on ES using ICT 2022 Mentorship Model and saw price quickly drop down. But it didn't drop down very much and then started to climb higher.
I was a dummy and didn't take a partial and the next thing I knew price stopped me out for a loss.
But what could I have done (not counting taking partial profit) differently?
Well I could have compared ES with NQ. ES & NQ are "Correlated Asset" which means they both run together (mostly). When they don't they give us SMT.
Correlated Assets
On the swing high on ES that I entered on, on NQ its swing high didn't make it to the FVG.
So the logical conclusion would be that NQ would seek to fill its FVG in a Premium before going lower. And on ES it would run liquidity again (which stopped me out)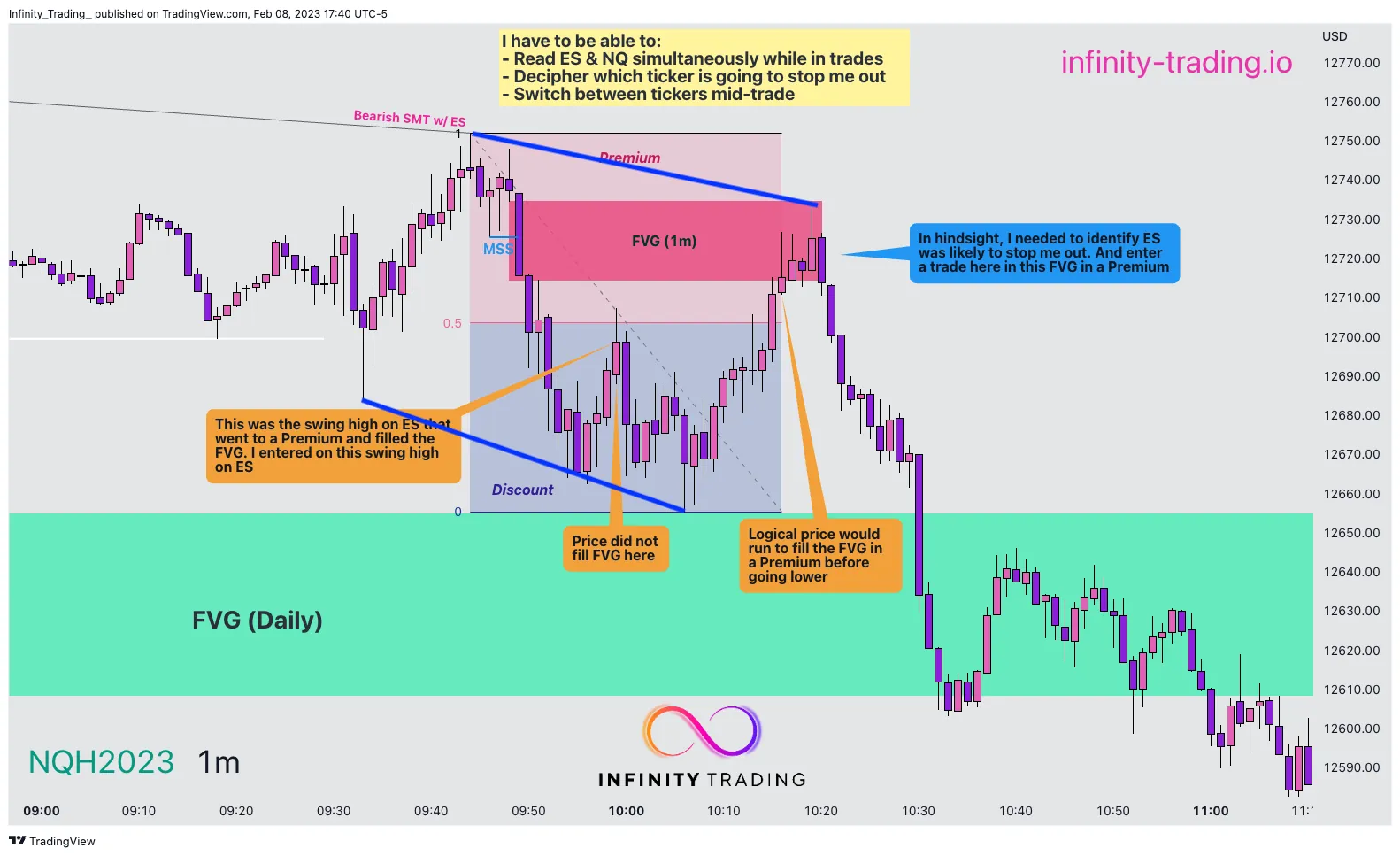 ---
You May Also Like
Articles That Help You Supercharge Your ICT Knowledge
Free TradingView Indicators Inspired By ICT Concepts